Rannoch date for Tales and Music of Highland Perthshire
Added on 24 June 2013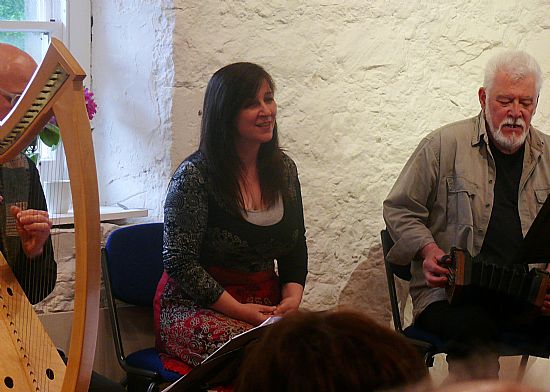 Wednesday 14th August, 2013
7.30pm Old Church of Rannoch
Tales from Bob Pegg, wire-strung clarsach from Bill Taylor and songs in Gaelic and Scots in the beautiful surroundings of the Old Church in Kinloch Rannoch.
Coinciding with the Rannoch Highland Gathering, this performance celebrates the traditions of Highland Perthshire and features material from the collection of Lady Evelyn Stewart Murray.
Lady Evelyn's remarkable story includes an obsessive collecting project which saw her amass 241 Perthshire stories and songs in less than a year in 1891. She noted her collection by hand and it was preserved in twelve manuscript volumes, taken from local informants using their unique dialect and usage of native Perthshire Gaelic.
The programme includes poignant songs alongside lively puirt a beul, airs, pibroch and tales of places, supernatural happenings and gory goings-on, some connected with Rannoch specifically.